COMMERCIAL PHOTOGRAPHERS INVERNESS: EWEN WEATHERSPOON
Ewen Weatherspoon is a commercial photographer based in Inverness, covering the Highlands of Scotland since graduating with a BA in Photography from Napier College, Edinburgh in 1987.
He offers a wide range of photographic services including commercial photography, industrial photography, PR & editorial photography, product photography and architectural photography.
Ewen produces original photographs for use in annual reports, websites, trade magazines, and the National press.
As a licentiate member of the British Institute of Professional Photography and a member of the National Union of Journalists, Ewen offers professionalism, experience, and reliability. He brings a high level of quality and creativity to every project, always delivering to the highest standard.
Ewen's studio is fully equipped with both digital SLR and medium format systems, and the latest in printing technology, offering large format prints up to 44 inches wide.
Call or email Ewen if you would like to look at the best options for commercial photography in the Inverness area.
Additional facilities offered: Studio Photography Inverness, Mobile Studio Scottish Highlands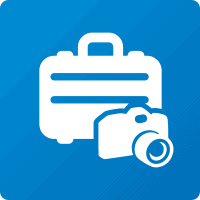 Read the latest news from Ewen Weatherspoon, Photographer Inverness, Scottish Highlands:
Ewen Weatherspoon Photographer,
Commercial Photographer Inverness & Scottish Highlands
Aira,
Resaurie
Inverness IV2 7NH