Commercial Photographers London: JOHN LARKIN & NIGEL CRUMP
DWP Imaging commercial advertising photographers are a studio based team of creative photographers who provide a professional photography service that covers London, Milton Keynes, Luton, Hemel Hempstead, Aylesbury and Buckinghamshire.
From commercial, architectural and editorial photography shots in London, product photographs in Milton Keynes and website photographs for a client in Luton, the DWP Imaging team's work is diverse and versatile.
Known for their ability to work as ambassadors for their clients' businesses, they take great care in the preparation and post work stages, always delivering to a very high standard.
Combining John and Nigel's years of experience, and variety of skills means they can anticipate problems before they arise. By sharing knowledge they work together to benefit every project, save time and costs to the client.
Call or email John or Nigel at DWP Imaging – Commercial photographers London for some expert advice.
Additional facilities offered: Aerial Photography, Studio Photography, Mobile Studio and Video covering London, Milton Keynes, Luton, Hemel Hempstead, Aylesbury & Buckinghamshire.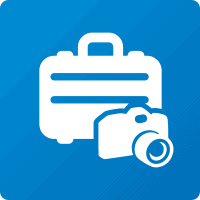 Read the latest blogs from John and Nigel at DWP Imaging, Commercial Photographers London:
CPN
On an early Saturday morning in London, Commercial Photographers Network member Nigel Crump had a pleasant change. Unusu [...]
CPN
...Use a specialised co-ordinated network of photographers! The Commercial Photographers Network (CPN) was approached by [...]
CPN
When the Bedfordshire NHS Maternity Hospital needed to publicise the new birthing pool for its website, they got in touc [...]
DWP Imaging – Commercial Photographers London,
Whispers, Moat Lane,
Wingrave,
Bucks Buckinghamshire HP22 4PQ