COMMERCIAL PHOTOGRAPHERS BRISTOL: LINDSAY FOWKE
Lindsay Fowke is a Bristol based commercial & advertising photographer, with over 20 years' experience in product photography, architectural photography and corporate portrait photography.
Although Lindsay's studio is based in Bristol, he is regularly commissioned for commercial photography projects in Bath, Somerset, Southwest England and beyond, for a wide variety of clients, ranging from small businesses, government agencies and major corporations and premium brands.
Lindsay takes photographs for editorial publications, brochures, product catalogues, advertising campaigns, furniture manufacturers and ecommerce websites.
He has built a reputation for reliability, service and quality, always making the client's needs his key focus on any project. His experience allows him to adapt to any situation, providing art direction and creative input when required, and always delivering to the brief.
As an experienced commercial and advertising photographer, Lindsay keeps up with latest technology, and uses state-of-the-art equipment in his Bristol photographic studio and on every photographic project – no matter how large or small, always delivering to the same exceptionally high standard.
Call or email Lindsay, Commercial Photographer in Bristol for best advice about your photography needs.
Additional facilities offered: Aerial Photography Bristol, Studio Photography Bristol, Mobile Studio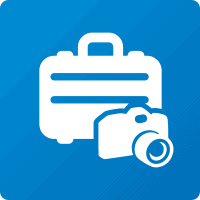 Read latest news from Lindsay Fowke, Commercial Photographers Bristol:
cpnblog cpnblog
...Use a specialised co-ordinated network of photographers! The Commercial Photographers Network (CPN) was approached by [...]
admin
The above product photography image shows Lindsay Fowke shooting with a portable studio in a third party location. The p [...]
admin
This image shows the result of a very long day's hard work. It was a PR campaign shoot for the RAC to show all the equip [...]
Lindsay Fowke Photography,
Commercial Photographers Bristol,
9 Barrow Lane,
Winford,
Bristol BS40 8AG