COMMERCIAL PHOTOGRAPHER NORWICH: MIKE HARRINGTON
Mike Harrington has been working as a professional photographer for over 20 years. After graduating with a First Class degree from Norwich School of Art and Design, he worked for ITV.
Now an award-winning commercial photographer based in Norwich, Mike has 5 AOP nominations and 7 IPA Honorable Mentions to date. He also supplies images for Getty Images Prestige, a carefully curated selection of impactful and emotionally engaging imagery.
In 2000, Mike set up Harrington Photography Ltd, with professional studios in Norwich city centre and a small team of staff covering all aspects of commercial photography including product photography, editorial, advertising and architectural photography.
Mike's practice evolved to meet digital demands for high definition images with The Packshot People, a 950 sqft custom built packshot studio providing clients with professional standard product shots as well as creative photography and image manipulation.
Today he works for a variety of high profile corporate clients with advertising photography in Cambridge, the East of England, throughout the UK and overseas including: Microsoft, Environment Agency, Natwest, Barclays, Aviva, Virgin Money, Lotus Cars, Fuji, Marin Bikes and Getty Images.
As well as the core photography services in Norwich, the Mike Harrington Photography team extends to commercial photography in Cambridge, Editorial and PR in King's Lynn and Architectural photography in Ipswitch.
Phone or email Mike Harrington Photography – Commercial Photographers Norwich.
Additional facilities offered: Studio Photography Norwich, Mobile Photography Studio Norwich.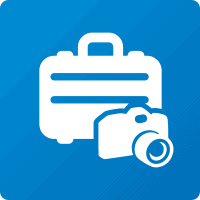 Read latest news from Mike Harrington Photography Norwich:
CPN
As commercial interior photographers, the CPN is often approached by clients to photograph interiors throughout the UK. [...]
CPN
...Use a specialised co-ordinated network of photographers! The Commercial Photographers Network (CPN) was approached by [...]
Mike Harrington Photography,
Commercial Photographers Norwich,
Capitol House,
Unit 16 2-4 Heigham Street,
Norwich, Norfolk NR2 4TE