COMMERCIAL PHOTOGRAPHER NOTTINGHAM: RICHARD TATHAM
Richard Tatham has been a professional Commercial Photographer in Nottingham for over 21 years.
He has built a reputation for dynamic photographs shot both on location and from his fully equipped, 2454 sq ft studio in Mansfield, Notts, East Midlands
He specialises in corporate, advertising, editorial, PR and product photography in the Nottingham and wider East Midlands area, and is known for his expertise in fashion and hair photography.
As well as being part of the Commercial Photographers Network, Richard is also an associate of Canon Professional Services and the National Union of Journalists.
Richard's work has been published in both national and international magazines, and used on billboards and in magazines. His clients include celebrities, Sports Direct, Wilkinson's, Getty Images, Gamma Piu Synseal, and Meridian. He is ideally set up for Commercial Product Photography – see his latest blog post.
Call or email Richard, Commercial & Advertising Photographer Nottingham today to discuss your ideas.
Additional facilities offered: Aerial Photography Nottingham, Studio Photography Nottingham, Mobile Photography Studio Nottingham.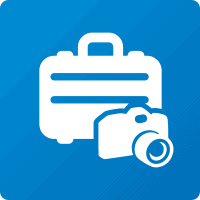 Read latest news from Richard Tatham, Commercial Photographer in Nottingham:
CPN
...Use a specialised co-ordinated network of photographers! The Commercial Photographers Network (CPN) was approached by [...]
CPN
Congratulations to the Women's England Cricket Team on their World Cup win! Typically, on the day of the shoot it was ra [...]
CPN
I've been busy shooting lots of products for my client's website and magazine. They also have full page advertisements i [...]
Mission Studio, Nottingham Commercial Photographer
8 Grove Street,
Mansfield, Woodhouse
Nottingham NG19 8BU