Commercial Photographers Manchester: David Burrows
Commercial photographers Manchester, Dave Burrows is highly experienced in taking photographs for conference live events, editorial publications and architectural projects, including aerial mast photographs of building interiors and exteriors.
Dave also provides clients with a portable photographic studio, so that product photographs and corporate portraits can be produced on the clients' premises.
With 20 years of experience in the industry, his work has been used for brochures, websites, annual reports, advertising, product literature and packaging.
His clients range from small businesses to large multinationals and everything in between, covering locations in Manchester, Liverpool, Altrincham, Stockport, Preston, Warring-ton, Chester and the wider UK.
Dave is able to deploy his strong creative and problem solving skills to deliver contemporary creative imagery on time, every time, to the client's brief and within their budget.
Call or email Dave now if you are looking for a commercial photographer in the Greater Manchester Area.
Additional facilities offered: Aerial Mast Photography Manchester, Mobile Studio Manchester, Altrincham, Stockport, Preston, Warrington & Chester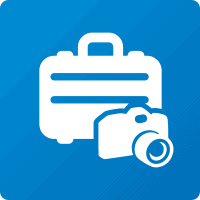 Read latest news from David Burrows Photography Manchester:
CPN
...Use a specialised co-ordinated network of photographers! The Commercial Photographers Network (CPN) was approached by [...]
CPN
Question How do the CPN photographers manage to shoot tricky subject matter such as welding, in such a consistent way? A [...]
CPN
This shoot was located at a company in Huntingdon who supply material for scientific research. It was impractical for th [...]
David Burrows Commercial Photography Manchester,
Russell Street,
Prestwich,
Manchester M25 1EQ