RICHARD CAMPBELL & WILLIE KAY
Bringing together the creative talents of Richard Campbell and William Kay, Blink Imaging has been working from their studio in the heart of Glasgow for over 19 years
The team work together to create images for a diverse range of clients including advertising and design agencies, PR companies, in-house marketing departments and publishers.
Using their years of experience, together with the very latest equipment and software, they have the skills for any commercial photography project – from striking publicity images to eye-catching product photography.
As well as numerous awards for their work, they are also founder members of the Commercial Photographers Network, which gives them a great deal of expertise in co-ordinating large scale shoots.
Call or email today to discuss your project.
Additional facilities offered: Aerial (Drone), Studio Photography, Mobile Studio and Video.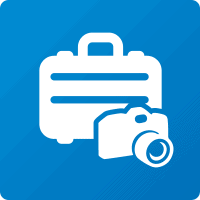 Blink Imaging,
Studio 114,
111 West George Street,
Glasgow, G2 1QX