Lindsay Fowke has worked as a professional photographer for the past 20 years. Based near Bristol in Southwest England, he specialises in commercial and advertising photography for clients across the UK and beyond
Lindsay's photographs are used in a range of advertising and corporate materials from brochures and websites, to product literature and advertising campaigns.
He has built a reputation for reliability, service and quality, always making the client's needs his key focus on any project. His experience allows him to adapt to any situation, providing art direction and creative input when required, and always delivering to the brief.
Lindsay keeps up with latest technology, and uses state-of-the-art equipment on every photographic project – no matter how large or small, always delivering to the same exceptionally high standard.
Call or email Lindsay today with your project ideas.
Additional facilities offered: Aerial Photography, Studio Photography, Mobile Studio.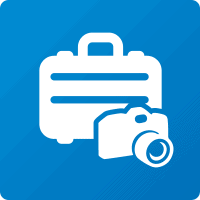 Lindsay Fowke Photography,
9 Barrow Lane,
Winford,
Bristol BS40 8AG