JOHN LARKIN & NIGEL CRUMP
Combining the talents of professional photographers Nigel Crump and John Larkin, DWP Imaging Ltd is a commercial photographic team with a studio outside of London, delivering location work across London, Northampton, Cambridge and Oxford
The team's work is diverse and versatile. Known for their ability to work as ambassadors for their clients' businesses, they take great care in the preparation and post work stages, always delivering to a very high standard.
Combining John and Nigel's years of experience, and variety of skills means they can anticipate problems before they arise. By sharing knowledge they work together to benefit every project, save time and costs to the client.
DWP Imaging's work includes high fashion accessories, product and conceptual work, architectural and property sales, lighting and flooring case studies.
Call or email the team today to discuss your next project.
Additional facilities offered: Aerial Photography, Studio Photography, Mobile Studio and Video.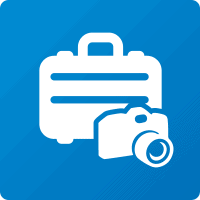 DWP Imaging,
Whispers, Moat Lane,
Wingrave,
Bucks HP22 4PQ