Critical Tortoise Ltd is a partnership of two photographers, Andy Jones and Tony Dennis, working together for over 20 years. From their studio base just outside Newcastle-upon-Tyne, they work on location in the North East of England, and across the UK
Their client base is diverse, and they have photographed a wide range of subjects; from a portrait of Rolls Royce's Managing Director, to the machinery of a waste recycling plant, and everything in between.
Andy and Tony are experienced location photographers and have shot in museums, up wind turbines, down mines, in factories, on sunny beaches, in static caravans, in a pig sty, from the back of motorbikes, and from helicopters.
The team are known for the quality of their work, their insatiable enthusiasm for photography, and for being very easy to work with.
Call or email to discuss your project ideas today.
Additional facilities offered: Studio Photography, Mobile Studio.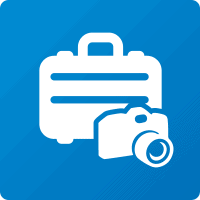 Critical Tortoise,
Unit 1­&2, The Milkhope Centre,
Berwick Hill Road,
Blagdon, Northumberland NE13 6DA